Long Range Mobile Network Walkie-Talkies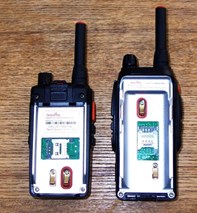 These innovative walkie-talkie radios work over any range, using the mobile phone data network. This technology is sometimes known as "iPTT" (internet Push-To-Talk).
Their "range" is potentially any distance you like, provided that there is mobile network coverage. They also have GPS location built-in, enabling a control room PC program to monitor the movements and location of each of their Tesunho radio users. 
Each radio uses a mobile data SIM card to communicate over the mobile phone network, meaning that the "range" is potentially from anywhere in the country to anywhere else. This makes these radios absolutely ideal for:
Couriers and delivery people


Taxi drivers


"Shopwatch" business premises security radio schemes, and similar "Pubwatch" schemes for pubs, bars and nightclubs.


Communication between business sites located miles apart


Communication between venues for events around a town or city too far apart for normal radios to cover
And many more situations where "walkie-talkie" style instant communication is required but the distances are too far for coverage by normal walkie-talkie radios.
CLICK HERE FOR DETAILS ON OUR SIM CARD NETWORK WALKIE-TALKIE RADIOS FOR HIRE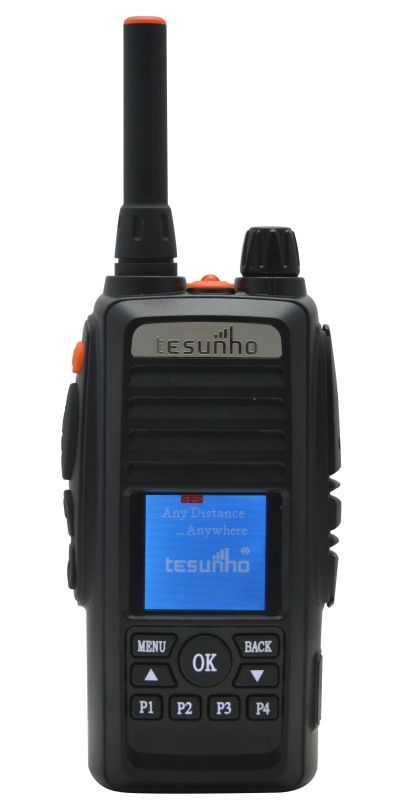 The Tesunho TH388 network radio communicates over any range where there is mobile phone signal coverage, using a mobile data SIM card. It uses 4G and so is "future proof".
It has GPS technology allowing the user of some PC software to keep track of where each TH388 user is located and a display screen allowing text messages to be sent from the system control software to the radio.
There is also a £30 + VAT annual network access charge per radio.
£220.00 + VAT
Buy it now
---