Digital Two Way Radio
Digital walkie-talkies offer enhanced signal and voice clarity compared with analogue two-way radios. This is because digital circuitry is used to "clean up" radio intereference and background noises such as hissing and crackling. Digital two-way radios can also offer enhanced services such as individual calling, GPS etc.
Digital Two-Way Radios For Hire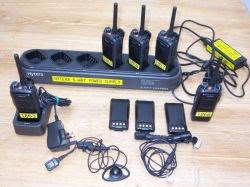 We now have hundreds of Hytera PD705LT digital walkie-talkie radios for hire.
Our range of digital hire two-way radios also includes earpiece/microphones, headsets, six slot chargers, leather cases etc.
Our digital two-way walkie-talkie radios offers hirers better speech clarity.
Our Hytera PD705LT digital two-way radios are also IP67 rated, which means that they are dust and waterproof.
We have several Hytera digital repeaters available for hire to extend the range and coverage of our digital two-way rental radios even further.
Digital Two-Way Radios For Sale
We sell the Kirisun DP405 analogue and digital walkie-talkie.
We also sell the Hytera PD405 analogue / digital two-way radio.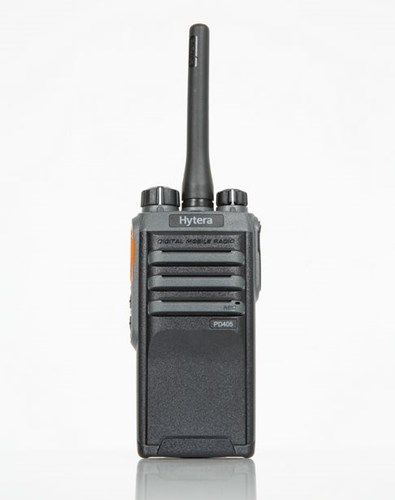 ---