Walkie Talkie Radios in Schools & Colleges
Why Use Walkie Talkie Radios in a School? 
Walkie-talkie radios can help to solve many problems within schools and college campuses.
Many members of staff often move around a large school site, and can be very difficult to track down when they are needed. It is in the nature of the way that schools work that staff are not desk-based, and there may not be telephones in each class-room etc.
Walkie talkies can improve the safety and security of the whole site, by allowing staff to summon help and inform colleagues of any emergency or situation quickly, wherever they may be located on the premises.
CLICK HERE FOR UPDATE RE SCHOOLS, COVID-19 RULES AND HOW WALKIE-TALKIES CAN HELP YOUR SCHOOL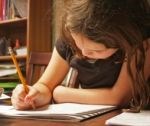 We have provided a handy, printable summary guide to choosing walkie-talkies for schools, including information on different types of walkie-talkie, radio licencing, and details of the radios that most schools choose to buy from us, together with information on our free, no-obligation, "try before you buy" radio trial offer.
Please take the time to read this!
THERE ARE mANY USES FOR WALKIE-TALKIE RADIOS IN SCHOOLS
To contact staff generally when they frequently move from room to room during the day
To contact support staff who are rarely to be found at their desks - people like I.C.T. technicians, laboratory assistants, caretakers and maintenance staff
To allow caretakers, security staff and grounds staff to stay in touch around a large campus
To summon First-Aid qualified staff in the event of a mishap, and to allow staff on duty outside to summon help whenever needed
For special events such as Sports Days, school fetes, open days, concerts, school plays, etc
To take on school trips, visits and activity holidays
We have sold and hired thousands of walkie-talkie radios to schools, colleges and universities for use by their staff.
FIND OUT HOW to PLACE AN ORDER FOR WALKIE-TALKIES WITH AMHERST
Walkie Talkies and Radio Licencing?
For larger schools and colleges, depending on campus size and type and size of the buildings, the more powerful "licenced" walkie-talkies may be required.
We explain what's involved in getting a licence.
FIND OUT MORE ABOUT UK RADIO LICENCING RULES, COSTS AND OPTIONS HERE
Try Before You Buy: No-obligation Demo of Any of our Walkie Talkie Radios
We are happy to send out a couple of any model from our range of walkie-talkie radios for you to try out around your school site for a week or two to see how they work around your school.
REQUEST A NO-OBLIGATION TRIAL OF OUR WALKIE-TALKIES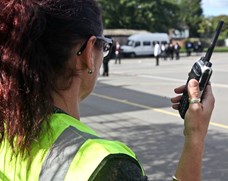 We have supplied schools and colleges with sets of walkie-talkie radios ranging from four for a typical small primary school, up to 40+ for a large comprehensive school.
Our walkie-talkie radios have the range to cover even quite a large campus.
Once you own walkie-talkies, there are no running costs like with mobile phones.
Hiring Walkie-Talkies For a School Event
If you have a special event and need to hire in radios - a sports day, open day, school fete, school play etc we have hundreds of walkie-talkies available to hire.
LEARN MORE ABOUT OUR WALKIE-TALKIE HIRE SERVICES FOR SCHOOLS
---