Walkie Talkies For Restaurants Cafes and Bars
Use Walkie-Talkie Radios To Improve Customer Service in Your Restaurant, Cafe or Bar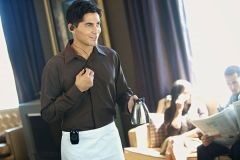 We supply several models of walkie-talkie radio that are particularly suited for use in restaurants and cafes.
CPS Telecom's range of super-compact and nice-looking walkie-talkies have
proved very popular with restaurants, cafes and bars, as well as for hotels.
OUR FULL GUIDE AND PRICE LIST FOR WALKIE-TALKIES FOR RESTAURANTS IS AVAILABLE HERE TO VIEW OR PRINT (PDF)
How Walkie Talkies Can Help With Restaurant Operations
Two-way radios (walkie-talkies) can be used in several ways in a restaurant or cafe:
communicating orders or customer requests from floor staff to the kitchen
letting other staff know a table is ready
chasing up and speedily resolving customer complaints
How Our Walkie-Talkies Are Suitable for Restaurant Workers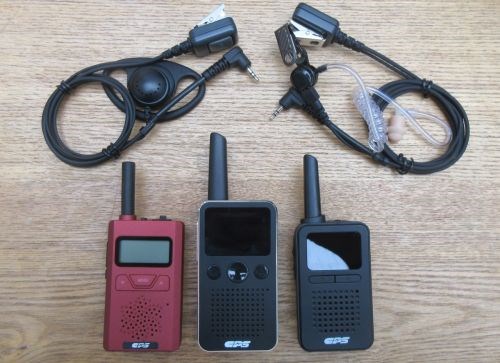 Restaurant staff will generally want very small and lightweight radios, possibly with attached earpiece/microphones to ensure conversations are heard in a busy dining room or a noisy kitchen.
Our range of high-quality, compact little walkie-talkies from CPS Telecom are ideal for use in catering establishments.
We sell three models of radio, and also earpiece/microphones to go with them.
All of these walkie-talkies are available from stock.
They can all be used without need for an Ofcom licence.
The CP183 is our smallest radio, weighing only 65 grammes.
The sleek, black-and-gold CP228 looks good in even the most upmarket establishments.
Finally, the waterproof CP226 would be ideal for use in a commercial kitchen environment, because it is IP67 rated and therefore completely waterproof.
CALL US NOW ON 020 7328 9792 TO DISCUSS YOUR REQUIREMENTS FOR RADIOS - WE OFFER A NO-OBLIGATION WEEK'S TRIAL OF ANY OF OUR RANGE OF WALKIE-TALKIES! 
---