Coronavirus Update January 2022
Amherst - Opening Hours During Covid-19 Restrictions
We are open for business during normal office hours. You can call us as usual on 020 7328 9792.
However, due to the down-turn in business, we may sometimes have phones diverted to mobiles, and/or only have one person "on duty" to answer calls, so please be patient if you do not get an answer straight away when you call us. Leave a voicemail message if you need to.
You can always email us at: radios@amherst.co.uk
Deliveries Of Radio Equipment Bought Or Hired During The Coronavirus Pandemic
We use Parcelforce for our nationwide "overnight" deliveries. However, during the coronavirus outbreak, Parcelforce seem to be taking slightly longer to complete deliveries, typically 2 to 3 days instead of the next working day.
We can arrange same-day deliveries within London postcodes. Or, you can collect radios from our office, or you can book an Uber, or similar, to collect radio equipment from us.
Using Walkie Talkie Radios To Help With Social Distancing Rules
Walkie-talkies can help staff at many businesses, schools, doctors and dentists surgeries and other places to stay in contact, while maintaining rules required to limit the spread of the Covid-19 virus from person to person.
We have some surprisingly inexpensive but effective walkie-talkies for sale, so you won't have to spend that much money for walkie talkies that you may only need for a short-ish time.
CLICK HERE FOR OUR FULL RANGE OF WALKIE-TALKIES FOR SALE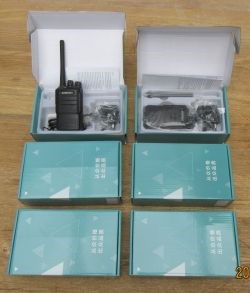 Our small and yet powerful and well built Amherst A66 walkie-talkie radio offers professional performance at a very low price.
These remarkable little radios cost:
£39 + VAT each
If you buy 6 or more, this price drops to only £29 + VAT each
And if you buy 12 or more, the price goes down to only £25 + VAT each
These walkie-talkies can be programmed to "talk to" any of our other walkie-talkies and to other models as well.
The set of six pictured here cost 6 x £29 = £174 + £11 for nationwide delivery = £185 + VAT (£222).
We sell earpiece/mics to go with these radios as well. Call us on 020 7328 9792 if you want some, or VISIT OUR ONLINE SHOP
Walkie Talkie Radios For Schools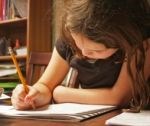 We sell thousands of walkie-talkies to thousands of schools all across Britain.
CLICK HERE FOR MORE ABOUT OUR RADIOS FOR SCHOOLS
Many schools have been ordering more of their "usual" walkie-talkie model fom us in the last few months, to help them to work with the coronavirus / lockdown / social distancing regulations.
If you want to order radios, or more radios, please call us on 020 7328 9792 or email us at: radios@amherst.co.uk
We accept emailed orders from schools and local councils, and we have plenty of all of our current range of walkie-talkie radios in stock. 
---